Biblical Health 101
The time has come for God's people to stand out in every facet of life, including our worldview on health and disease. In this shocking video, we reveal how the Body of Christ has fallen into many of the same deceptions as the unbelieving world, and why we must return to health according to the Scriptures.
Meet the Experts
Where there is no counsel, the people fall; but in the multitude of counselors there is safety. (Proverbs 11:14) Get acquainted with the only assembly of authorities in the world who adhere to the four pillars of the BHtv mandate. BHtv Experts must: be Born-again Believers; teach a Biblically-consistent message; take a natural approach; and give all the glory to God!
Become a Free Member Now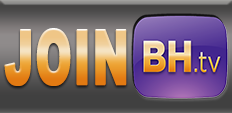 Click here for more information about becoming a FREE member of Biblical Health Television and receive access to many more resources for nourishing your body, soul and spirit.