Watch: You Can Do This!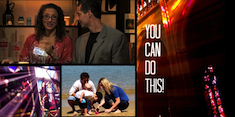 Biblical Health Television has an ambitious vision to nourish the spirit, soul, and body of Christians worldwide with the holistic gospel of Biblical health. Our battle cry for this global revolution is: "You Can Do This!" Check out our new 2-minute inspiring video that perfectly captures the BHtv message.
New: Curriculum for Life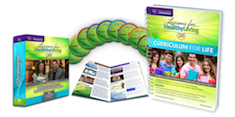 The revolution continues, as BHtv's life-changing and life-saving video series, "Lessons for Healthy Living 2.0" is now a 35 week, 700+ page curriculum. "Curriculum for Life" is designed for middle and high schoolers, but is beneficial and fun for the whole family. 'Train up your children' healthy!
BHtv Vitamix Review [Video]
What if you could make nutritious meals quickly and easily, with minimal clean up, while also getting the most out of your food dollars? Watch Dr. Jeff and Chaim in this very fun and highly informative "cooking" demo video, as BHtv reviews Vitamix blenders. Find out why we say, "Every Body Needs a Vitamix!"