Watch: You Can Do This!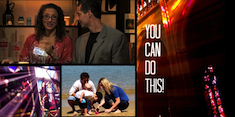 Biblical Health Television has an ambitious vision to nourish the spirit, soul, and body of Christians worldwide with the holistic gospel of Biblical health. Our battle cry for this global revolution is: "You Can Do This!" Check out our new 2-minute inspiring video that perfectly captures the BHtv message.
New: Curriculum for Life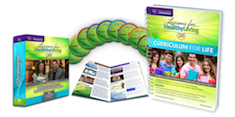 The revolution continues, as BHtv's life-changing and life-saving video series, "Lessons for Healthy Living 2.0" is now a 35 week, 700+ page curriculum. "Curriculum for Life" is designed for middle and high schoolers, but is beneficial and fun for the whole family. 'Train up your children' healthy!
Free eBook: Spring Cleaning
"Spring Cleaning for Body, Soul, and Spirit" is a FREE ebook packed with practical advice from BHtv co-founders Drs. Jeff and Andrea Hazim! Learn how to "clear the rubble" from your mind, set and stick to goals, and rebuild and renew your power to achieve through the Holy Spirit. Includes step-by-step instructions for a full-body detox!