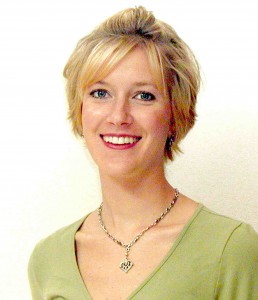 Amanda Haley
Licensed Massage Therapist
Aromatherapy Instructor
BHtv Video – Essential Oils 101
Amanda Haley, LMT is a wife to Dr. Michael Haley and mother of four children whom she homeschools.  She is a graduate of Westminster Academy and the American Institute of Massage Therapy.
Amanda is a Licensed Massage Therapist and has a passion for the benefits of essential oils and aromatherapy. She is known in the industry as the Aromatherapy Instructor for teaching massage therapists aromatherapy as part of their elective continuing education units (CEUs).  She is an owner of Stockton Aloe 1 and inventor of Stockton Aloe 1 Youth-Derm® Ultra Healing Aloe Cream.
The Haleys attend First Baptist of Pompano Beach where Amanda serves with her husband in the children's ministry, and they lead a small group Bible study as well.
Listen to Amanda Haley's Interview:
Audio clip: Adobe Flash Player (version 9 or above) is required to play this audio clip. Download the latest version here. You also need to have JavaScript enabled in your browser.
Contact info
Website: www.Aloe1.com
Email:  AmandaHaley777@gmail.com
Phone:  (954) 444-2283