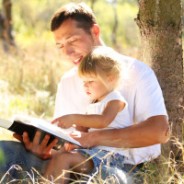 Who's Really Teaching Your Children? – Part 3 of 3
In the first part of this 3-part series, we identified how dangerous it was to let the influence of the "virtual world" go unchecked in our children's lives.
In part 2 we actually took a look at how this electronic obsession can hinder our child's development and ruin their health. We also came face-to-face with whose responsibility it is!
Now let's take a look at the solution. (more…)