Your Body Does Not Belong To You – Part 1 of 2
Father's Day is approaching and it's time to speak to the men. (Hint: this post will be totally helpful to women as well, but don't tell the men that!).
To all the men out there, especially you guys who are approaching 40, or have already gone over the edge, or maybe 40 is in your distant past; the days gone by when you felt like an invincible warrior may seem so long ago.
But there is great news for you!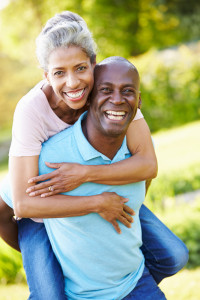 You can feel vigorous and alive, strong and powerful, and full of energy all day long, just like you did in the "glory days" of your teens and twenties. There are some very doable things that will help you recapture the splendor of your youth and help you feel that way in your 40's, 50's, 60's, and beyond!
However, if your treat your body poorly, if you do not eat properly, exercise, drink ample water or get enough rest, you are not only ruining your health and your energy, but you are dishonoring God by abusing your body, the temple of the Holy Spirit.
If you overeat, are overweight, or have "out of range" readings on your lab tests or stress tests, then you are living with a "body by you" and not a "body by God!"
The Bible says, don't you realize that your body is the temple of the Holy Spirit, who lives in you and was given to you by God? You do not belong to yourself, for God bought you with a high price. So you must honor God with your body (1 Corinthians 6:19-20).
You are the steward of your body; it does not belong to you. What are you doing with it?
Would you neglect a lawn mower or power tool borrowed from a neighbor?
Would you leave it out to rust or fill it with contaminated gasoline? You know you wouldn't.
So, why do you neglect your own body with bad habits and laziness — a body on loan to you from God?
Let this two-part series serve as a "Final Notice of Eviction." If you don't take care of your body, God will politely "evict you" much sooner than you'd like, if you catch my drift.
It turns out that there are some simple, yet profoundly beneficial things you can do for yourself on a daily basis that will start to restore your youth and vigor.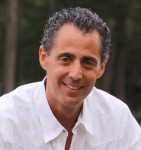 My wife, Dr. Andrea, likes to call it my "Youthifying" program.  It can literally make you younger on the inside by helping your body renew muscle, nerves and brain tissue.
And the great news is that as you "youthify" on the inside, you will also "youthify" on the outside.
Click here for the essentials which will help bring back those "glory days!"