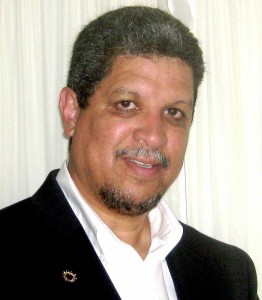 Dr. Elliott Rodriguez
PhD. in Pastoral Clinical Psychology and Ministry
Adjunct Professor at Maranatha Christian College
BHtv Video – Psychology: "The Study of the Soul"
Dr. Elliott Rodriguez came to the Lordship of Jesus Christ in 1974.  He was awarded a Doctorate in Pastoral Clinical Psychology from Maranatha Christian University in 2008, and a Doctorate in Ministry from Messiah Theology Seminary in 2011.
"Dr. E" is an adjunct at Professor Maranatha Christian College Teaching-Biblical Studies, and Pastor of a Home Group at Ebenezer Christian Center of Margate.
He has been married to Elizabeth for 25 years, and they have 4 daughters, 1 son, and 8 grandchildren.
Listen to Dr. Elliott Rodriguez Interview:
Audio clip: Adobe Flash Player (version 9 or above) is required to play this audio clip. Download the latest version here. You also need to have JavaScript enabled in your browser.
Contact info: 
Website:  www.MarCollege.com
Email:  DrE@TunedforLife.com
Phone: (954) 840-3240