Loading Video...
Thank You for Joining the
Biblical Health Television Revolution!
As a Member, you will be supporting the
"Only TV Network Devoted Entirely to Biblical Health"
providing life-changing and life-saving information to
you, your household, and Believers around the world!
Claim Your Free, 1¢ Trial or Supporting Membership
(more information below)
LAUNCH BONUS
For a Limited Time, Supporting Memberships also include a
FREE 13-month "Health Evangelism" Gift Membership
so you may bless a household you care about with the gift of health
while also saving almost 25% off the cost of a single monthly membership
Free BHtv Membership
Get Free Access to Life-Changing Biblical Health Broadcasts
Free Lifetime Access to BHtv's Ever-Growing Biblical Health Archives
Includes: Webinars, Radio Shows, Expert Blog Posts & Forums (coming soon)
Plus Extra Bonus: 38-minute Video Teaching from the Author of "The Maker's Diet"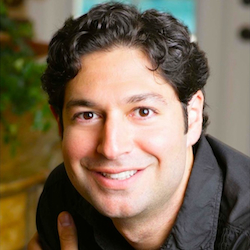 Jordan Rubin: "God's Plan for Healthy Eating"
Just Submit Your Name & Email for Immediate Free Access

1¢ BHtv Channel 1 Trial Membership
30 Days, 5 Broadcasts, One Penny
Only 1¢ for 30-days Access to
Biblical Health TV Channel 1 ($20 value)
Includes: Everything in the Free BHtv Membership
Plus: 5 Dynamic Episodes of BHtv Premium Channel 1 Content
(a 30 min Video, a text Report, and more each week)
After 30-days, Continue to Receive a New Broadcast Episode
Each Week for just $20/month (renews automatically)
Cancel Anytime & Retain All Content Accessed Before Cancellation *
BHtv Channel 1 Supporting Membership
Special 13-month Subscription + Free "Health Evangelism" Bonus Gift Membership
a $520+ value… just a $197 investment for Your (and someone else's) Household
Includes: Everything in the Free BHtv Membership
PLUS
13-month Channel 1 Membership to Biblical Health TV: $260 value
(a 30 min Video, and text Report, and more each week for more than a year)
Launch Bonus:
13-month Channel 1 "Health Evangelism" Gift Membership
to Give the Gift of Health to another Family: $260 value
30-day 100% Money Back Guarantee **
PLUS
You Will Be Listed as a "Supporting Member" on the BHtv Website
(optional)
After 13 months, Your Membership will automatically renew at $20/month
(Gift Membership will NOT automatically renew)
The Large "Small Print"
ALL "Biblical Health TV" Content will be distributed to you over the Internet,
On-Demand through the BiblicalHealth.tv Members Website.
(No hard-copy materials will be sent)
Upon completion of your registration, a link will be emailed granting you
immediate access to the Members Website, and the content for Episode 1.
Additional content will be made accessible to you each future week,
on the same day of the week you originally registered.
Your Membership will be password protected, and is exclusively
for you and your household. Improper sharing of your membership or
any BHtv content may result in the permanent loss of your Membership,
your forfeiting access to all content from the beginning of your Membership
without refund, and permanent restriction from any future BHtv Membership.
Please respect our content licensing restrictions. Thank you!
* Cancellation Policy for Trial/Monthly Memberships:
(1) Cancellation may be requested at any time by submitting a ticket to the BHtv Help Desk, and will take effect within 2 business days
(2) Each week of your active membership, you will receive access to more content. If you cancel, you will no longer be granted access to any future content past the end of that 30-day period, but you will retain permanent online access to the content you have already made accessible.
(3) No refunds are made for Trial/Monthly Memberships. Once you have paid for a given 30-day period, your cancellation will take effect at the end of that period (ie. "effective date of cancellation"), and you will retain permanent online access to all the content you have received up until the effective date of your cancellation.
** Cancellation Policy for Supporting Memberships:
(1) Cancellation for a full-refund may by requested for any reason during the first 30 days of membership by submitting a ticket to BHtv Help Desk, and will be initiated within 2 business days.
(2) If you cancel, you will no longer receive access to any future content, but will retain permanent online access to the first month of content.
(3) If you cancel, your Bonus Gift Membership will also be canceled, and you will not be listed as a "Supporting Member" on our BHtv website