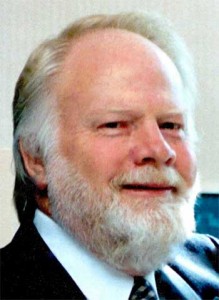 C. Lon Smith
Founder & President of Christian Business Directory USA
BHtv Video – In Business with God?
C. Lon Smith is CEO of The Communication Group which publishes the Christian Business Directory-USA and offers other media services. He is also an author and former radio talk show host. Lon was in the food industry for 26 years, where he served at Kellogg's as the concept developer for "Apple Jacks."
Lon is currently on the board of the Fort Lauderdale Mayor's Prayer Breakfast Committee, and a founding director of the American Chamber of Christians in Business. He is a native of Florida, and lives with Gail, his wife of 50 years, in Ft. Lauderdale. Lon and his family attended Coral Ridge Church where he served under Dr. D. James Kennedy as a member of the session, as well as head usher, and Gail was the pianist.
Listen to C. Lon Smith's Radio Show
Audio clip: Adobe Flash Player (version 9 or above) is required to play this audio clip. Download the latest version here. You also need to have JavaScript enabled in your browser.