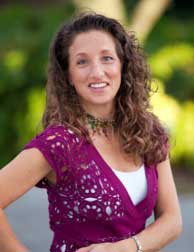 Dr. Andrea Hazim
Chiropractic Physician, Nutritionist, Massage Therapist
Nourish the Nations Co-Director
BHtv Video – Fortify Your Temple
Dr. Andrea Hazim has always had a passion for health. She started her wellness career at 19 while living in England. After attending massage school in London, she practiced in the U.S. for more than 13 years. Andrea soon learned the value whole food nutrition plays in helping patients reclaim their health. Dissatisfied with today's woefully deficient dietary habits, especially that of children, she turned her attention to studying nutrition and natural health.
After receiving her first bachelors degree in Nutritional Sciences from Life University in Atlanta, Georgia, she went on to earn a second in Dietetics, as well as a Doctorate in Chiropractic.While on a Chiropractic mission trip close to graduation, God led her to met her husband Dr. Jeff Hazim. They were married shortly afterward and moved to South Florida. Together, they opened a chiropractic practice, which developed into a diversified wellness center resulting in many
lives changed!
Listen to Dr. Andrea Hazim's Radio Show
Audio clip: Adobe Flash Player (version 9 or above) is required to play this audio clip. Download the latest version here. You also need to have JavaScript enabled in your browser.