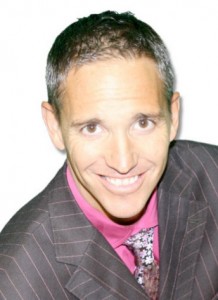 Dr. Dan Pompa
Doctor of Chiropractic
Specialist in Neurotoxic Illness and Hormone Disregulation
BHtv Video – The Hormone Epidemic
The people of Africa have a saying that before one can have authority, one must first experience victory. Having battled and emerged victorious over a debilitating battle with chronic fatigue syndrome, Dr. Daniel Pompa, D.C., has embraced his God-given mission to assist others who face similar challenges.Dr. Pompa completed his undergraduate education at the University of Pittsburgh and earned his Doctor of Chiropractic degree at Life University's College of Chiropractic in Marietta, Georgia, where he graduated second in a class of 150. He and his wife, Merily, are now raising five young children and actively participating in their home church, North Way Christian Community. Cycling, reading, researching, and lecturing also fill the doctor's "leisure" hours.