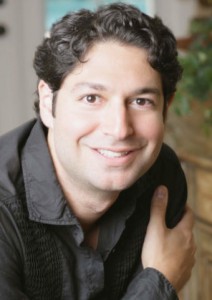 Jordan Rubin
Doctor of Naturopathic Medicine and Nutrition
Author of The Maker's Diet & Founder and CEO of Beyond Organic
BHtv Video – God's Plan for Healthy Eating
Jordan Rubin is one of America's most recognized and respected natural health experts. Known as America's Biblical Health Coach, he is a New York Times best selling author of "The Maker's Diet," and 20 additional health titles, including his latest work Live Beyond Organic.
An international motivational speaker, and host of the weekly television show Living Beyond Organic that reaches more than 30 million households worldwide, he has lectured on natural health in five continents and 44 states in the US.
Jordan is Founder and CEO of Garden of Life, a leading whole food nutritional supplement company. In 2009, he fulfilled a lifelong dream by creating Beyond Organic, a vertically integrated organic food and beverage company farming nearly 9,000 organic acres in Missouri and Georgia.