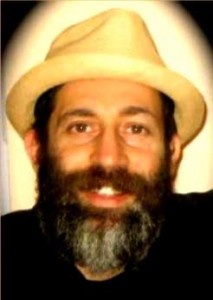 Paul Nison
"The Health Watchman"
BHtv Video – Misconceptions and Misunderstandings
Paul Nison is a Raw Food Health Author and International Lecturer. Paul has written many books, himself, including The Raw Life, Health According to the Scriptures, and The Daylight Diet; and has been featured on The Food Network, in several magazines and newspapers around the world, and is a regular guest on God's Learning Channel.
He travels the world giving lectures on raw food nutrition and preparation, of course always with a Biblical worldview, to show people how easy and fun the raw life can be.If Paul shakes up your world a little bit by pointing out that you've been eating in a non-Biblical way, or by showing you that you've been interpreting certain Scriptures completely backwards, please try to count it all joy, instead of getting offended. Just like all of our BHtv experts, Paul is not here to judge you, but to help you get out of Babylon. Please receive his words in that Spirit.