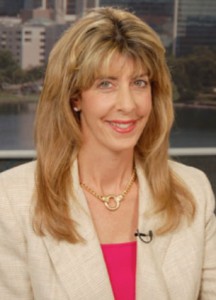 Rachel Scott
Author of Birthing God's Mighty Warriors
Homeschool Mother of Eight, National Expert on the Family
BHtv Video – Importance of Family in the Last Days
Rachel Scott is a homeschooling mother of eight, and a passionate speaker and spokesperson for large families. She is a well-known "Quiverfull advocate", and she and her family have been featured on many major national TV networks (ABC, CNN, FOX, CBS, HLN, BBC, ETWN, WE-TV), as well as in Newsweek Magazine.
She is the author of Birthing God's Mighty Warriors, an eye-opening pro-family book that exposes the anti-Biblical prochoice agenda of birth control, and its relation to God's plan for marriage. Rachel is available to speak to your church, organization or group.