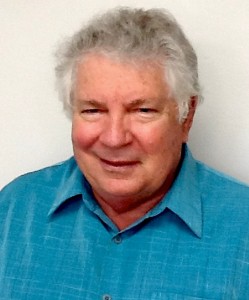 Jim Croft
Pastor & Author
BHtv Video – Deliverance from Spirits of Infirmity
Jim Croft's ministry career spans four decades with a focus on physical healing and deliverance from evil spirits.  He was mentored by renowned Bible scholar Derek Prince.  One of Jim's primary delights is to train and liberate laymen into full-time ministry.  There are at least 40 ministries functioning globally that came up under his tutelage.
Jim has ministered in more than 30 nations and has written 13 books.  The most recent are: The Muslim Masquerade; Faith's Decision For The Abundant Life; Heaven on the Links; Charismatic Superstitions and Misconceptions; Dysfunctional Doctrines of the Hyper-Religious; The Heritage Factor; Miracle of Miracles; Bless the Chosen; and Invisible Enemies: How to Recognize and Defeat Demons.
Jim founded Good News Church in Ft. Lauderdale, FL, and currently pastors a network of house churches and is the Senior Pastor of Gold Coast Christian Church of Boca Raton, FL.  He and his wife, Prudence, have been married for almost 50 years, live in Boca Raton, and have four married daughters and 16 grandchildren.
Listen to Jim Croft's Interview:
Audio clip: Adobe Flash Player (version 9 or above) is required to play this audio clip. Download the latest version here. You also need to have JavaScript enabled in your browser.
Contact Info for Jim Croft:
Website: www.ThoughtsFromJim.com
Email:  JCM888@comcast.net
Phone #:  (561) 703-7829