Sunscreen Health Tips
Summertime is right around the corner and the beach is calling your name.
And the first thing most people do after laying their towel on the sand is put on sunscreen.
My family and I don't do that.
Why? Because we know that sunscreen blocks vitamin D production.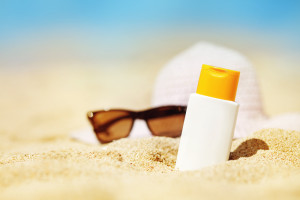 Instead, we go in the sun for 15 minutes with no sunscreen or until the skin starts turning the first shade of pink.
You may have to get out of the sun to see that properly.
At that point, it's time to put on some clothing or get in the shade. Put on a hat if you have to be out for longer.
Maybe even put on some healthy sunscreen, the kind that has no harmful chemicals and leaves a whitish film — that's a good sign.
The fact that it doesn't soak in means that its molecular particle size is too large to penetrate your cells (which act like a strainer); if sunscreen penetrates your cells, it can carry harmful ingredients directly into your cells, potentially damaging your DNA.
There are also some foods that can act as an internal sunscreen.
All berries are great snacks to bring along because they have loads of sun-protective antioxidants.
Broccoli is good, too. It has a high amount of a compound called sulforaphane, that neutralizes the DNA-damage on your skin from sunlight.
Tomatoes and watermelon are protective as well. Much in the same way as sulforaphane, tomatoes and watermelon have loads of lycopene, which helps the skin neutralize free radicals when exposed to the sun.
How do you know when your day at the beach is done?
Leave before you get sunburned, according to Dr. Marc Sorenson. He's the author of a very enlightening book about sun exposure called Solar Power for Optimal Health.
In fact, Dr. Sorenson says having a tan is your best defense against melanoma!
Being indoors most of the time, then overdoing sun exposure on the weekends is the real cause of melanoma.
The truth is that being in the sun every day for just a few minutes will actually help protect you.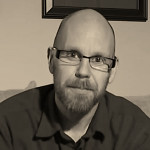 Oh, and one more thing… When you go home, don't shower.
Your body needs about 24 hours to absorb sunlight into the cholesterol on your skin in order to convert to vitamin D. If you wash immediately after sun exposure, you wash away all the potential vitamin D benefit. You can wash covered areas, but try to leave exposed areas alone.
Now go catch some rays!