Think Different: Your Life and Health Depend On It
The last time we ended with this question:
How do Christians match up with the world?
1. In the area of divorce?
2. In longevity, how long we live?
3. In mortality rates from cancer, cardiovascular disease, diabetes, and all other deadly illnesses?
4. When it comes to mental health and depression?
5. When considering the use of prescription medications?
6. And, when it comes to obesity and fitness?
The truth is that Christians match up perfectly. And that is the problem!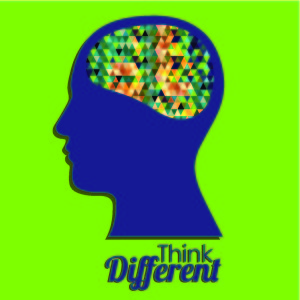 We should be the salt of the earth and the light on a hilltop. We should excel in all areas, including all those mentioned.
Yet, we don't, and the reason is that in many cases we have been deceived. We have bought into the ways of the world in many important areas of life.
This is no intention to berate Christians or impose any guilt whatsoever, just to expose the problem so we can fix it.
So, this is a frightening reality.
But there is a solution to this mess.
We can simply choose health according to the Scriptures, also known as "Biblical health."
This is the recognition that the God of the universe, who "fearfully and wonderfully made" you, has a plan to keep you healthy.
It should not shock you that God has a specific plan for us to receive blessing and long life.
He told us precisely what we all need to do, or avoid doing, to achieve it:
"Today I have given you the choice between life and death, between blessings and curses. Now I call on heaven and earth to witness the choice you make. Oh, that you would choose life, so that you and your descendants might live! You can make this choice by loving the LORD your God, obeying him, and committing yourself firmly to him. This is the key to your life. And if you love and obey the LORD, you will live long in the land the LORD swore to give your ancestors Abraham, Isaac, and Jacob."
~ Deuteronomy 30:19-20
He has a plan for you, and when it comes to your health, it is health according to the Scriptures, in other words "Biblical Health".
Or you can ignore His plan and pay the consequences.
The choices you make in all areas of your life, even your health choices, are a testimony of what you believe.
What does your testimony look like?
"Praise God, love God, God is great…"
…but as soon as you get sick, you run to the doctor?!
The Scripture says that Jesus came to give us life and life abundantly.
How is running to the "witch doctor" at the first sign of a problem a good witness to your faith?
How is running to "medicine", which is just a fancy way of saying "drugs", any proof that you actually believe the Bible?
You might be saying, "Witch doctor, I don't go to any witch doctor!" I will tell you, those drugs you take and those doctors who prescribe them are called just that in that Bible of yours.
Check this out: Revelation 18:23, talking about the merchants of Babylon on the eve of their destruction. "The light of a lamp will never shine in you again. The happy voices of brides and grooms will never be heard in you again. For your merchants were the greatest in the world, and you deceived the nations with your sorceries."
That word for sorceries is actually "pharmakia", which is the Greek root from which we derive "pharmacy" and "pharmaceutical".
That is the world of drugs, everyone… ALL drugs.
In other Bible translations the word pharmakia is translated as "witch doctors", "witchcraft", "magic spell" and "magic".
So running to the medical world verses the Biblical health approach is sorcery, witch doctors, witch craft, magic and magic spells. Trusting in that system of health care (really disease care) is not a good witness to your faith.
This is what the LORD says:
"Cursed are those who put their trust in mere humans, who rely on human strength and turn their hearts away from the LORD. They are like stunted shrubs in the desert, with no hope for the future. They will live in the barren wilderness, in an uninhabited salty land. But blessed are those who trust in the LORD and have made the LORD their hope and confidence."
~ Jeremiah 17:5-7
Who are you trusting with your health and that of your family?
The foundation has now been laid. There is a problem and God has the solution.
Next time, we will explore the modern day "disease economy" that has the world in its deadly grip. Following that, we will present a plan to get free from this bondage, and live an overcoming life in regard to our health, both individually and as His Church.
As Christians, it's about time that we "Think Different"!