Time for a Healthy Change – Part 1
Get ready Christian!
In the next three blog posts you are going to be reminded about who you are, so that you can access the power and inspiration of the Spirit and STOP PARTICIPATING in this world's "gentile" madness.
It's time to "come out of Babylon" in regard to your health and the health of your family!
In the first two blogs in this series, "Think Different," I warned you to stay alert, and challenged all believers to act differently from the world in all areas, not just in matters of morality and relationships, but also regarding health and health-related decisions.
In parts three, four and five, "Welcome to the Disease Economy," you were introduced to many sobering facts about how the American economy (and the entire global system) is profiting from the creation and maintenance of disease.
Sadly, Christians look no different from the world when it comes to health, as we have been equally influenced by drug and junk food companies, which brainwash and exploit "Saints" and "sinners" alike into thinking we need artificial substances in order to look good or feel well.
As a Believer, "Who are YOU?"
And you shall be to Me a kingdom of priests and a holy nation (Exodus 19:6).
For you are a holy people to the Lord your God; the Lord your God has chosen you to be a people for Himself, a special treasure above all the peoples on the face of the earth (Deuteronomy 7:6).
But as He who called you is holy, you also be holy in all your conduct, because it is written, 

"Be holy, for I am holy" (1 Peter 1:15-16).
You are called to be holy, set-apart, to look, act and appear different from the rest of the world.
You are a special treasure, set high above the nations.  The Apostle Paul taught us, "Do not be conformed to this world, but be transformed by the renewing of your mind, that you may prove what is that good and acceptable and perfect will of God" (Romans 12:2).
You must make a choice: Be like the world or be different.
God gave us a choice and a command about which way to choose: "I call heaven and earth as witnesses today against you, that I have set before you life and death, blessing and cursing; therefore choose life that both you and your descendants may live" (Deuteronomy 30:19).
The choice is life or death. In context, Moses is not referring to eternal salvation.
God is teaching His people that the choices they make about how they live their lives here on Earth will bring either health and long life or curses of disease and early death.
God's plan for your health, for your very life, can be summed up from two perspectives taught to us in Deuteronomy 28.  Please do not consider this a legalistic point of view.
Again, we are NOT talking about eternal salvation here, just about your physical life and health (although if you ignore God's advice you may very well get to eternity much quicker)!
Here it is, straight from God's Word:
"If you diligently obey the voice of the Lord your God, to observe carefully all His commandments, all these blessings shall come upon. Or, if you do not obey the voice of the Lord your God, to observe carefully all His commandments, all these curses will come upon you and overtake you."
OK, now you have been assured that God has a plan for you.  But, even if you have walked away from Him, it's never too late to turn back to His ways.
In Hebrew, the word for repentance is t'shuvah, which literally translates as "turn back".
In turning back to God, you turn away from sin, evil and anything else that is not of Him.
Even if you become ill, He has a plan, just go back to His ways, or in other words "diligently obey the voice of the Lord". In its simplest form, that is Biblical health.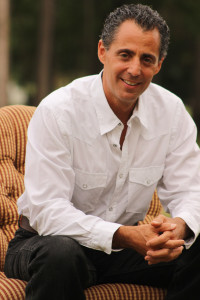 Upcoming, you will learn a few basic strategies for obeying God's plan to choose life and live.
In the process you will actually stand out and look different from the world. You will "come out of Babylon". And isn't that precisely who you want to be and what you want to do?
Check in next time to take the first practical steps to change!