Welcome to the Disease Economy – Part 3
Pharmacy-based retailers, found in every town, large and small, across the U.S., have mastered the art of selling products on both sides of the equation.
At the front of the store, they sell junk food products, soft drinks, candy and a lot of food (non-foods) that really have no nutrition.
At the back of the store, they sell prescription and non-prescription drugs, drugs that treat the symptoms of diseases that are ultimately caused by people's poor dietary and other lifestyle choices.
In the middle of the store they sell things to make you look and smell good, or change your external appearance in some way like perfumes, cosmetics, and hair dies, so the fact that you are rotting inside won't be apparent to all the other people who are also rotting inside.
"What sorrow awaits you teachers of religious law and you Pharisees. Hypocrites! For you are like whitewashed tombs—beautiful on the outside but filled on the inside with dead people's bones and all sorts of impurity."
~ Matthew 23:27
What an awesomely awful business model!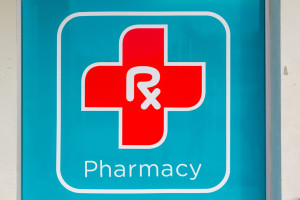 They sell you the cause AND the temporary treatment, all in the same store.
One-stop shopping, my friends, how amazingly convenient. This is the disease economy at its finest.
And let's not leave out all those chemical companies manufacturing pesticides, herbicides, fungicides, toxic household cleaners and toxic personal care products which literally contain ingredients that cause cancer and liver disease.
We are a nation (and a world) of diseased individuals motivated by economic incentives to remain customers of a never-ending stream of disease creation and maintenance businesses.
Let's look at some specific diseases in the U.S. according to the Centers for Disease Control and Prevention (CDC).
About one-third of U.S. adults (33.8%) are obese.
Approximately 17% of children and adolescents aged 2—19 years are obese (12.5 million of them).
In 2008, more than 616,000 people died of heart disease. Heart disease caused almost 25% of deaths — almost one in every four — in the United States.
There were 1,596,670 new cases of cancer in 2011
The prevalence of diagnosed diabetes increased from 0.9% in 1958 to 6.9% in 2009. In 2009, 20.7 million people had diagnosed diabetes, compared to only 1.6 million in 1958.
Until now, you have been unwittingly participating in the disease economy.
You've been consuming, bathing in, and grooming with toxic chemicals. You've been readily handing over your hard-earned cash for non-nutritive genetically modified Franken-foods.
And when you get sick, and such a lifestyle will eventually make you sick, you've been quickly running to the doctor or pharmacy and pay into the mammoth medical/pharmaceutical complex to relieve your symptoms, but give you no cure.
Why?
Because you knew no other way.   But now the time has come to open your eyes and your mind to a new and better approach, one that is consistent with your faith.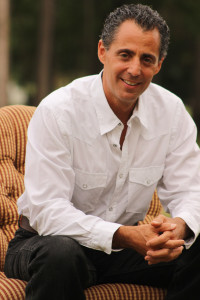 To date, the Church has looked no different from the world when it comes to health.  We have continued to allow the drug and junk food companies to brainwash and exploit the Saints into thinking they need artificial substances in order to look good or feel well.
But, be of good courage. It is now time for the Church to step up and stand out! Join me in the next post as we begin to unwrap the plan to do it!