Who's Really Teaching Your Children? – Part 3 of 3
In the first part of this 3-part series, we identified how dangerous it was to let the influence of the "virtual world" go unchecked in our children's lives.
In part 2 we actually took a look at how this electronic obsession can hinder our child's development and ruin their health. We also came face-to-face with whose responsibility it is!
Now let's take a look at the solution.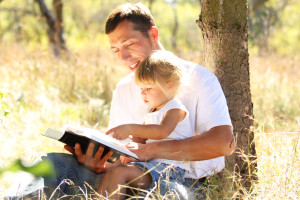 For the Christian it all comes down to using the Bible to educate our children. Our worldview needs to emanate from the scriptures as we train the next generation.
Deuteronomy 6:6-9 teaches us to commit ourselves wholeheartedly to God's instructions. It implores us to repeat his instructions again and again to our children. It exhorts us to talk about them when we are at home and when we are on the road, when we are going to bed and when we are getting up.
It uses a word picture to demonstrate just how close God's words should be to us day and night. It says to tie them to our hands, wear them on our foreheads and to write them on the doorposts of our homes and on our gates.
God's word should be fused to our bodies and to our homes as a constant reminder of the foundation on which we should establish our worldview.
Paul confirmed this view when he wrote to Timothy that all scripture is inspired by God and is useful to teach us what is true and to make us realize what is wrong in our lives. It corrects us when we are wrong and teaches us to do what is right. God uses it to prepare and equip his people to do every good work. (2 Timothy 3:16-17)
As a Bible-believing Christian, the question you must ask yourself is this:
Is there any life decision you make for yourself or in the stewardship of your children that can be safely decided outside the guidelines of God's word?
Of course it is possible to learn or consider something that is not directly taught in the Bible, but isn't it true that there is nothing "new under the sun" that cannot at least be measured by biblical standards?
Simply put, anything and everything can be measured against the word of God and determined to be either consistent with it or not! And that, dear Christian, is how you must educate your families.
Use it in every way to nourish the body, soul and spirit!
The beauty of this worldview is that it comes with a promise handed down from our heavenly Father. Direct your children onto the right path, and when they are older, they will not leave it. (Proverbs 22:6)
There is only one true path, and that is the one guided by his word. Use it as your beacon as you educate your children. Use it to help create their worldview (and yours) in every area of life.
Use it as your health curriculum and for dietary guidelines, as well as your faith textbook.
Use it as your parenting manual, marriage therapist and to help influence your politics.
Let it pervade every part of your life so it spills over into your children. Teach them when they rise up and when they lie down in bed at night, and every moment between, that every choice in life can be guided by God's word.
Become a student of his word yourselves and your children will follow your example. And as the Proverb says, when they face the challenges of life they will learn to trust in the LORD with all their hearts; not depend on their own understanding. They will learn to seek his will in all they do, and he will show them which path to take.
So, who or what is really training your children?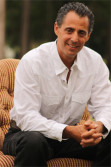 Stop letting the world dominate their education and entertainment. Instead, instill in them a biblical worldview that prepares them to succeed in this life, and more importantly gives them a place at the feet of Jesus Christ in the kingdom to come.
Tell Satan… "Game Over!"